Anthropology of Dead Body
HD, color, stereo, 10:30min., 2019
+
Purgatorio 6
3D printed object(PLA), print on wood, 30x30x140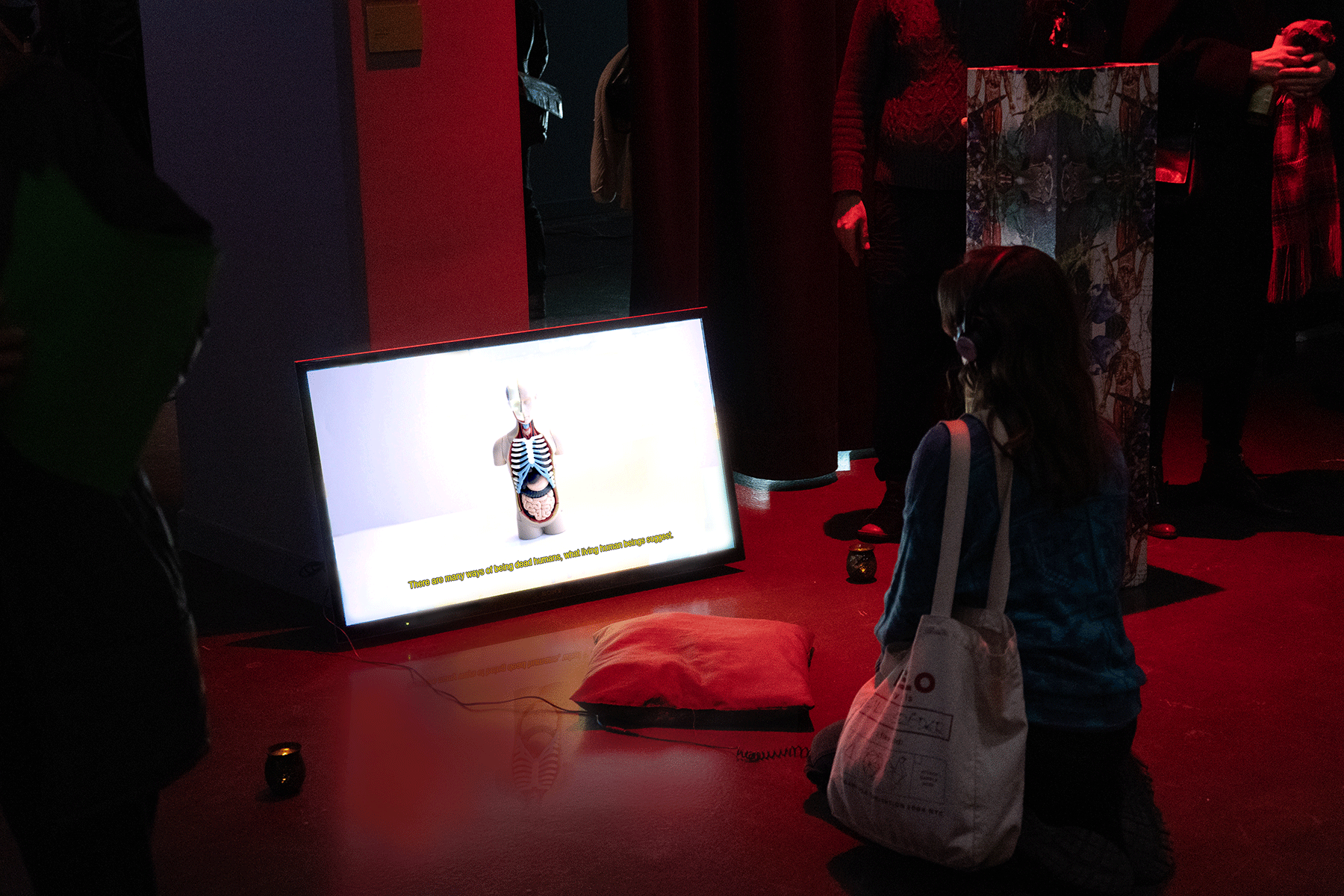 Installation view/Strange things (photo: Isak Han)





Installation view/ 14th Busan International Video Art Festival





Installation view/ Du bist voll in Ordnung




The anthropology of dead body investigates the dead body across different symbolic orders which is a peculiar matter located between human and nonhuman, material and immaterial, the precious and the abandoned among living humans. Staging pseudo-educational documentary, the film raises questions about the nature of categorization and focuses on the discrimination engendered from the hierarchy of the binaries.

The narration adopting extreme simplicity and naivité creates ruthless categorization and paradoxically emphasizes contingency. Is it not because we really detest and fear a certain matter, but because we know that the matter and the person we despise are, in fact, parts of ourselves and that they will always come back to us?







Anthropology of Dead Body, 2019, still






'Living and dead' - How do we define death? The interpretation of science, which is the dominant idea of contemporary civic society, describes the 'death of the body' through the 'death of organs', although the uncertainty of its boundaries remains.

'Stones and social class' - Living people adopt stones to symbolize their memories for dead bodies that will disappear over time. This ritual act paradoxically reflects the social class of the living person on the body.

'Private space and border' - The place where a body is buried in is the space given by living people. The film explores how human beings divide space, create conflicts and discrimination around the lines, walls, and borders. As a matter of fact, there is no predetermined line on earth.

'Distance of things, things discarded' - Preferences are created in things that are bounded and categorized by living people. Depending on the degrees of preferences, the distance of the matter or person from the living people is determined. After the preferred matter has been consumed (lived), it is sorted as garbage (dead), collected and sent away, and revalued continuously. Some returns to the living people as a different form and others are sent farther away, the same cycle repeats. The dead body, on the other hand, has particular dispositions that it was once a "living human" and encloses precious immateriality - memories. By virtue of its inability to fit into the category of living persons, although, the body resides somewhere in between the waste and the house of living humans.


Reflection on dirt involves reflection on the relation of order to disorder, being to non-being, form to formlessness, life to death.
- Mary Douglas, Purity and Danger








Installation view/ 14th Busan International Video Art Festival








Purgatorio 6
3D printed object(PLA), print on wood, 30x30x140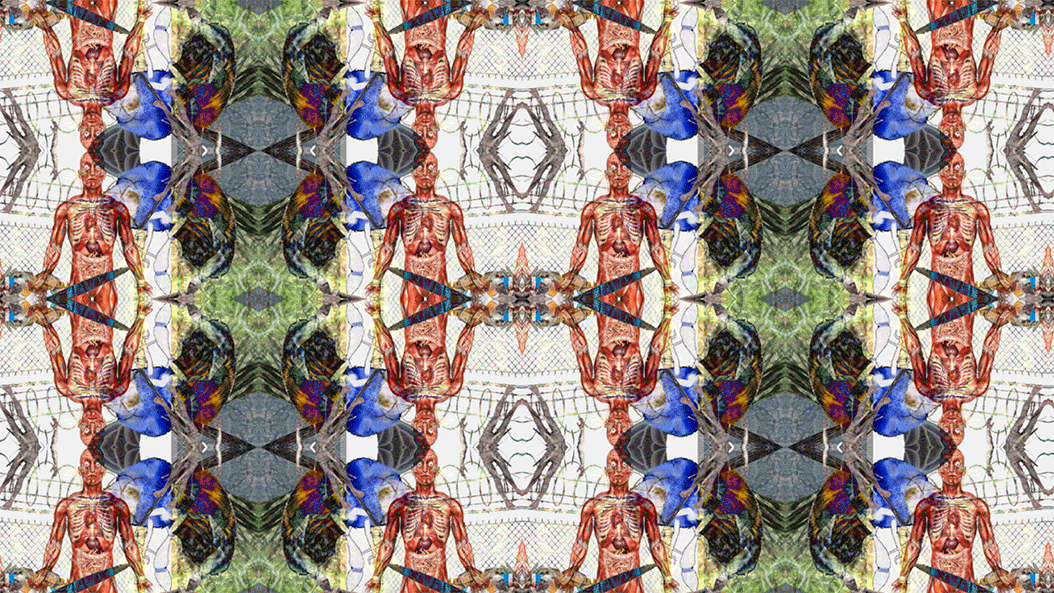 ︎
"DU BIST VOLL IN ORDNUNG"_IRITHEsys
Group exhibition | Berlin, Germany | 05.07 - 18.10. 2019

Strange Things_Silent Green
Group exhibition | Berlin, Germany | 08 - 10.01. 2020

Territorien_Scotty Artspace
Group exhibition | Berlin, Germany | 15.02 - 21.03. 2020

EMAF 2020_European Media Art Festival (Covid-19: cancelled)
INIT Competition Screening | Osnabrück, Germany | 22.04 - 26.04. 2020

Lichtblick_Kunsthalle am Hamburger Platz
Group Exhibition | Berlin, Germany | 13.06 - 21.07.2020

Boom_48 Stunden Neukölln
Screening | Berlin, Germany | 19 - 21.06. 2020

Video Art Miden_online program
Screening | Kalamata, Greece | 01.09 - 30.09. 2020

Fluctoplasma – 96h kunst diskurs diversität
Screening | Hamburg, Germany | 23.10 - 25.10. 2020

14th Busan International Video Art Festival
Screening | Busan, South Korea | 18.11 - 28.11. 2020